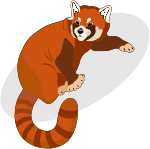 School Workshops UK




Since 2010



Enquiries:
+44 (0)2035605893
+44 (0)7851764628
Our services
We used Red Panda Workshops for a few years and we have always been impressed with their workshops and service.
Ashlyns School Hertfordshire
Miss Selma Manns
Terms & Conditions
This confirmation verifies the verbal agreement over the telephone. Red Panda Workshops shall regard the information to be correct unless our offices are contacted immediately.
Making and confirming a booking – All bookings are accepted on a provisional basis, until a signed booking agreement has been received within 1 week of booking; otherwise Red Panda Workshops reserves the right to cancel the booking. Red Panda Workshops does its best to accommodate last minute bookings subject to availability but we will not begin any project unless the signed booking agreement has been received. Once we have received your form we will contact you to finalise the programme.
Standard of Services – Please email us for additional information that will entail us to better plan your workshop and meet your brief. If for any reason the workshops do not meet with the client's reasonable satisfaction, the client must notify us by telephone within 1 hour of the workshop commencing. We will work together with the artist and client to make necessary to the workshop programme to meet the client's needs.
Complaints – Any cause for complaint should be reported as soon as it arises. Complaints cannot be considered in retrospect.
Payment Procedures – Payment should be received no later than 14days of the workshop otherwise agreed. In the unlikely event that we have not received payment, we reserve the right to cancel without notice.
Cancellations – All bookings can be cancelled at no-hassle before commencement a booking. Charges will incur if bookings is not cancelled before the time frame (below) in order to recover costs.
Less than 21 days – 50% Less than 14 days – 100%
Restrictions on Direct Engagement of Red Panda Workshops – Please note that all future bookings for contracted or voluntary work regarding the artist(s) must be negotiated with the Red Panda Workshops, not the staff/artist provided. Red Panda Workshops owns sole rights to all contracts relating to the artist.
Changes to your Booking – There maybe circumstances beyond our control whereby we may need to replace your workshop with an alternative. For examples if an artist should fall sick or they experience travel difficulties due to adverse weather conditions or travel disruption. Should any such situation arise, we will make every effort to minimise disruption and replace with a suitable and comparable alternative, which will be discussed with you beforehand. If this is not possible we will arrange to reschedule the workshops or provide a credit note.
Managing Workshops – Facilitators working with children and young people should always be accompanied by a teacher or supervising adult. It is the organisations responsibility to manage the student's behaviour whilst the facilitator is undertaking a workshop. As well as enhancing safety, this enables facilitator to focus on artistic tasks with the pupils and enables students to learn valuable skills.
FAQ (workshops)
1- At school workshops a member of staff must stay with the pupils during the course of the workshop.

2 – For dance, acrobatics (mats must be provided) and martial arts (mats must be provided) the pupils should wear PE kit.

3 – For dance workshops the client has to provide a sound system, CD player or I-pod player.
4 - For drumming workshops the school is responsible for providing adequate parking for the artist, or should indicate where the artist should unload the drums and park the van prior to the day of the workshop, to avoid the workshop being delayed.

5 – We have active Public Liability Insurance.

6 – Our instructors have a recent CRB /DBS check, First Aid Training, Risk Assessment training and a Child Protection Policy.
Governing Law – These Terms and Conditions and any questions, disputes or other matters relating to them shall be governed by and determined in accordance with the laws of England