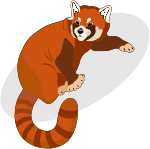 School Workshops UK




Since 2010



Enquiries:
+44 (0)2035605893
+44 (0)7851764628
Our services
We used Red Panda Workshops for a few years and we have always been impressed with their workshops and service.
Ashlyns School Hertfordshire
Miss Selma Manns
Bhangra Dance Workshops
A typical Bhangra Dance workshop will consist of children attending sessions throughout the day, learning traditional steps linked to historic north Indian festivals and ending by allowing children to demonstrate their newly learnt skills in a performance.
We start the sessions by engaging with the students and sharing where the dance is from. We ask questions like if anyone has seen or done the dance before. Students are asked to stand up and space out safely. Our instructors usually start with a small performance to engage and WOW the students.
When we teach, we breakdown steps in bitesize pieces, this allows the students to follow and keep focused. Throughout the class, the we will teach more and more steps building up a routine. We find when students are able to follow and remember the steps, a great sense of achievement is felt. We therefore keep the atmosphere uplifting, energetic and fun!
Dance props and small segment of the traditional dress can be brought along to the workshops as with the vibrant colours, students and their focus levels are locked in!