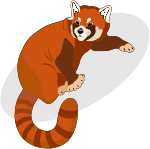 School Workshops UK




Since 2010



Enquiries:
+44 (0)2035605893
+44 (0)7851764628
Our services
We used Red Panda Workshops for a few years and we have always been impressed with their workshops and service.
Ashlyns School Hertfordshire
Miss Selma Manns
Our graffiti workshops can be run outside or indoors. Students can create their own work of art with our instructor helping them to display in school or take home. If requested in advance, we can also help students paint a graffiti wall within the school grounds. We provide the spray paints and the students can use their own masks or not masks, we only ask the school to provide newspapers to cover the floor and A3 and A4 papers (2 per student) for the students to practice.
We can also run our workshops to tie in with specific topics or themes your students might be studying – e.g. the rainforest, black history month, chinese new year, music,the environment etc etc... For these workshops we require a deposit or full payment from the school beforehand, to buy the spray cans. As there are many students, we will need to buy a high amount of spray cans. We can get discounts for being artists so it's always easier to buy ourselves than the school. Our artist also talks a little about the history of graffiti and give a demonstration before the workshop starts.