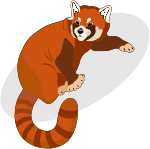 School Workshops UK




Since 2010



Enquiries:
+44 (0)2035605893
+44 (0)7851764628
Our services
We used Red Panda Workshops for a few years and we have always been impressed with their workshops and service.
Ashlyns School Hertfordshire
Miss Selma Manns
We are offering our Capoeira Brazilian Dance Workshops for schools.
Capoeira is a Brazilian martial art that combines elements of dance,acrobatics, and music. It was practiced by enslaved Africans in Brazil at the beginning of the 16th century. It is known for its acrobatic and complex maneuvers, often involving hands on the ground and inverted kicks. It emphasizes flowing movements rather than fixed stances; the ginga, a rocking step, is usually the focal point of the technique. The most widely accepted origin of the word capoeira comes from the Tupi words referring to the areas of low vegetation in the Brazilian interior where fugitive slaves would hide. A practitioner of the art is called a capoeirista.
The dance and music was incorporated in the system to disguise the fact that they were practicing fighting techniques. After the abolition of slavery in Brazil, capoeira was declared illegal at the end of the 19th century. However, by the 1920s, authorities began to relax enforcement on its prohibition, and martial artists began to incorporate capoeira technique into their practices. By the 1970s, capoeira masters started traveling around the world, helping the art become internationally recognized and practiced. On 26 November 2014, capoeira was granted a special protected status as intangible cultural heritage by UNESCO.
Each Capoeira workshop consists of:
10-15 min warm up and stretches (with games sometimes)
Defense Movements
Kicks (no contact)
Capoeira Acrobatics
Combination of movements
Sequence creation
Dance
RODA (when 2 people perform together the movements to live Capoeira music)
Music
Students will have the opportunity to learn about the music, dance, history and language (Brazilian Portuguese) of Capoeira whilst improving fitness and agility. Capoeira provides a platform for personal achievement, improving self-esteem and creativity.
Introducing Capoeira to your school's physical education plan allows the introduction of cultural variety and exciting diversity.
Half-day workshops run from 9am-12pm, with full-day workshops running from 9am-3pm with a break for lunch. We recommend that the workshops are broken down into sessions lasting approx. 40 mins to 1 hour (to best suit your school timetable) with one class participating per session.
All workshop activities can be held inside or outside in good weather and comply with all current covid guidelines. If you'd like any further details, please get in touch and I'd be happy to provide more information.
Testimonials
Capoeira workshop
Wellacre Academy are huge advocates of the capoeira workshops. They are now an integral part of our Community Cohesion events. Our students may be tentative at first but soon find their rhythm and hone their skills. A brilliant way to enjoy a taste of this art form. Thank you once again.
Stacey Partridge
Wellacre, Manchester
____________________________________________________________________________________________________________________________________________________________________
Capoeira
The children really enjoyed their day learning about capoeira. All the staff were thrilled with the way in which the children responded with enthusiasm and demonstrated their new skills.
Thank you so much for something different!
Westrop Primary School - Swindon
Janet Urban
Headteacher
____________________________________________________________________________________________________________________________________________________________________
Capoeira
Elias' capoeira session surpassed all expectations. He is highly skilled and clearly passionate about capoeira, this enthusiasm extending out to the children who thoroughly enjoyed the workshop. Our Year 5 children left the workshop raving about it! It was highly inclusive and the pace and structure made it straight-forward for all children to understand and join in with. Capoeira provided a brilliant mixture of martial art, music, dance and performance that appealed to each and every one of us. We would not hesitate to have him back for another session at the school.
Natalie Pinkus Hugh Myddelton Primary School
London
​