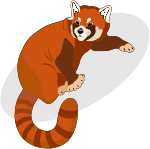 School Workshops UK




Since 2010



Enquiries:
+44 (0)2035605893
+44 (0)7851764628
Our services
We used Red Panda Workshops for a few years and we have always been impressed with their workshops and service.
Ashlyns School Hertfordshire
Miss Selma Manns
Chinese New Year Workshops
Dear Teachers,
It might still be a while away but we're now taking bookings for Chinese New Year.
To celebrate, we're offering Chinese dance, music, martial arts and circus workshops together with a few new offerings. In 2019 our Chinese New Year workshops were really successful, we want to make 2020 even better and have added some new workshops for you to choose from. Each workshop will incorporate traditional Chinese dance, art, music, kung-fu or acrobatics. During the dance workshops, our artists can help your pupils create an exciting dance performance which, if you wish, can be showcased at the end of the school day for everyone to enjoy. We encourage schools to ask all pupils to wear red, as the colour is traditionally worn at New Year in China to bring good fortune and prosperity, to the workshop sessions.
Our workshops are available for all age groups - from nurseries and primary schools to secondary schools and colleges - and will be tailored to your pupils' abilities.
Workshops
Chinese Lion dance
Chinese Tai chi
Chinese Kung-fu
Chinese Ribbon fun dance
Chinese acrobatics
Chinese Umbrella
Chinese Long sleeves Dance
Chinese Percussion
Chinese Zheng
Chinese Dulcimer
Chinese Lute
Chinese Storytelling
Chinese Paper Cutting
Chinese Origami
Chinese Beijing Opera
Chinese Tea Ceremony
Chinese Music
Chinese Painting
Chinese circus skills
Chinese Fan Dance
Chinese folk songs
Chinese Contemporary Dance
Chinese Classic Dance
Peacock Dance
Chinese music and instruments performing
Calligraphy Workshop
Asian Drum Workshop
Tibetan Dance
Mongolia Dance
Chinese Painting
Chinese Opera Masks Making
Chinese New Year Graffiti Theme (material will be provided by our artist) The children can take the graffiti art home.
Full day workshops run from 9am to 3pm. We also offer half day workshops (9am to 12pm). We are able to offer discounts for schools who make multiple bookings.
FAQ:
1 - At school workshops, a member of staff must stay with the pupils during the course of the workshop. We also recommend maximum of 30-35 children per session.
2 - For dance, acrobatics and martial arts the pupils should wear PE kit or non-restrictive red clothing.
3 - For dance workshops, we ask that you provide a sound system, CD player or speaker which can be connected to an i-phone/i-pad.
4 - We have active Public Liability Insurance and our instructors have a recent DBS check.
5 - For drumming workshops the school is responsible for providing adequate parking for the artist, or should indicate where the artist should unload the drums and park the van prior to the day of the workshop.
We look forward to hearing from you.
Kind regards
https://www.redpandaworkshops.co.uk
+44 (0)2035605893
+44 (0)7851764628