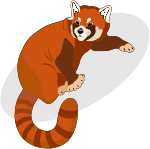 School Workshops UK




Since 2010



Enquiries:
+44 (0)2035605893
+44 (0)7851764628
Our services
We used Red Panda Workshops for a few years and we have always been impressed with their workshops and service.
Ashlyns School Hertfordshire
Miss Selma Manns
Book Bollywood Dance Workshops. Bringing Bollywood to life through their high energy performances and a perfect mix of East meets West. Performing to some of the most popular classics. This activity introduces pupils to basic steps and routines. Bollywood dance style is a beautiful blend of all Indian dance styles - be it classical Indian dance, folk Indian dance or the more current R&B, hip hop music. Some people love Bollywood dances because there are no defined rules like classical dance styles.