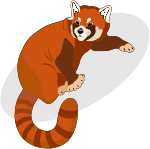 School Workshops UK




Since 2010



Enquiries:
+44 (0)2035605893
+44 (0)7851764628
Our services
We used Red Panda Workshops for a few years and we have always been impressed with their workshops and service.
Ashlyns School Hertfordshire
Miss Selma Manns
Rio Olympics 2016
We would like to introduce you to our new Brazilian themed workshops which we are offering at a special introductory rate.
With the Olympics coming up in Rio, Brazilian culture is now everywhere.
Our artists have more than 10 years experience providing school workshops for students of all ages and performing at a vast range of events. We also have extensive experience working with pupils with SEN.
Samba dance
Capoeira dance
Percussion
Brazilian football freestylers
All the above workshops are currently only £350 per artist per day.
We are also offering a special rate of £1350 for 4 artists.
We are of course more than happy to vary our workshops to suit your individual requirements.
BLACK HISTORY MONTH
We are proud to select the best artists from all over the world to bring to your Black History Month events. We have a vast range of artists with African, Afro-Caribbean, Afro-Brazilian and Afro-American heritages. Whether you are looking for music, dance or seminars about black history, we can provide this. We offer African drumming and dance artists from all regions of Africa. Our artists available for the workshops and shows:
African Band – African Dance – African Percussion – African Seminar – Afro-Brazilian Music –
Berimbau Percussion – Black Music Production – Brazilian Percussion – Breakdance - Capoeira
– Caribbean Funfair – Cuban Music – Cuban Percussion – Graffiti – Rap Music – Salsa – Samba Dance – Samba Drumming – Steel Pans – Street Dance – Street Entertainment
Chinese New Year
Our Chinese New Year Dance workshops are suitable for all ages and incorporate traditional Chinese dragon or lion heads. We can work with a class at a time across a school day and create an exciting dance performance. These class performances can even be showcased at the end of the school day for everyone to enjoy.
Christmas Workshops
Our Christmas has the best of Puppets, Acro Elves workshops, Drama, Dance, Music, Acrobatics and much more
Sports Week
This is a fantastic opportunity to encourage your pupils to be more active and take part in more PE and school sport.
We can provide dance workshops, martial arts, BMX , skating boarding and much more.
Cultural Week
Culture week celebrates the diversity of nationalities from all over of the world. We have all type of workshops for which continent and country.
International Dance Day
Our International Dance Day is really fun for the children we can provide the best of the dance style from all over of the world.
British National Day
British National Day is a proposed official national day for the United Kingdom and a celebration of Britishness.
Workshops available:British Tradional Dance, Music, Art and Seminars
_________________________________________________
Arts themed workshops: World Art Day - Fashion Week
Graffiti – Crafts – Painting – Fashion - Designer
We are offering a special rate of £1700 for all 4 of the above artists for a full day workshop.
The materials have to be provided by the client.
_________________________________________________
Street culture workshops:
Street dance – Break dance – Graffiti – Rapping – DJ
We are offering a special rate of £1750 for all 5 of the above artists for a full day workshop.
The materials have to be provided by the client.
____________________________________________________
Circus workshops:
Juggling – Magician – Acrobatics
We are offering a special rate of £1100 for all 3 of the above artists for a full day workshop.
_____________________________________________
Freestyle workshops
Football freestyle – Basketball freestyle – BMX – Skateboarding – Roller skating
We are offering a special rate of £2000 for all 5 of the above artists for a full day workshop.
________________________________________________________________
African culture workshops
African Drumming – African dance – African music
We are offering a special rate of £1100 for all 3 of the above artists for a full day workshop.
________________________________________________________________
South American dance workshops
Zumba – Salsa – Cha Cha – Tango – Flamenco – Samba - Capoeira Dance
We are offering a special rate of £2400 for all 6 of the above artists for a full day workshop.
_____________________________________________________________
Asian and Middle Eastern culture workshops
Turkish percussion – Arabic dance – Indian arts (dance & percussion) – Chinese entertainment
We are offering a special rate of £1400 for all 4 of the above artists for a full day workshop.
____________________________________________________
Percussion day workshops
African drumming – Cuban percussion – Brazilian drumming – Indian percussion – Turkish percussion
We are offering a special rate of £1800 for all 5 of the above artists for a full day workshop.
_____________________________________________________
Martial arts & acrobatics workshops
3RUN – X-treme kicks – Karate – Judo – Capoeira
We are offering a special rate of £1750 for all 5 of the above artists for a full day workshop
Capoeira, Percussion, Football Freestyle & Samba Workshop Photos
Primary School workshops, Secondary School Workshops, Nursery School workshops, Entertainment Workshops, Workshops in Schools, Kids Workshops, Workshops for schools www.redpandaworkshops.co.uk
ww.redpandagencyentertainment.com