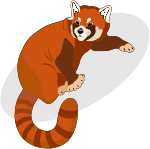 School Workshops UK




Since 2010



Enquiries:
+44 (0)2035605893
+44 (0)7851764628
Our services
We used Red Panda Workshops for a few years and we have always been impressed with their workshops and service.
Ashlyns School Hertfordshire
Miss Selma Manns
ARABIC PERCUSSION
WORKSHOPS
Arabic Drumming Workshops for Schools
​
We have the best Arabic percussion for school workshops. Our workshops are available from Nursery to secondary school.
​
Testimonial
Year 3 Arabic Drumming Workshop – Cultural Week
On the morning of Tuesday 21st June, year 3 took part in an enjoyable, traditional Arabic drumming workshop run by Red Panda Workshops. Abdelkader, the Arabic drum teacher, taught the children how to play the drums and how to make different sounds using different parts of the drums. The children had a wonderful time gaining background knowledge about Arabic drums and had the opportunity to play some musical instruments. This linked to the children's learning all about Pakistan, Afghanistan and Arabic language during Cultural Week!
​
Minet Junior School