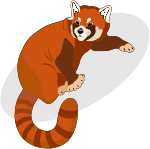 School Workshops UK




Since 2010



Enquiries:
+44 (0)2035605893
+44 (0)7851764628
Our services
We used Red Panda Workshops for a few years and we have always been impressed with their workshops and service.
Ashlyns School Hertfordshire
Miss Selma Manns
Rapping Workshops
The children were engaged in the sessions and seemed to really enjoy it.(as they always do)
We can covering all the key stages right up year 11 including SEN. We also work with young offenders and other young persons with behavioural issues.
We offer basic poetry, spoken word, word association, rhyming, rapping and all verbal expression. We usually cover topics of interest to more serious subjects such as bullying, personal identity issues and overall expression of feelings.
We can include music history in each genre where relevant and required.
We can also offer advanced song building classes which usually take a day but can be spread over weeks like a kind of project with a end product and lots of other connected arts in the form of beatbox and African body rhythm to name a few.