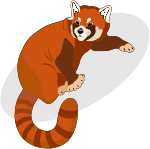 School Workshops UK




Since 2010



Enquiries:
+44 (0)2035605893
+44 (0)7851764628
Our services
We used Red Panda Workshops for a few years and we have always been impressed with their workshops and service.
Ashlyns School Hertfordshire
Miss Selma Manns
SEMINARS
Seminars and Workshops are designed to help anyone associated with construction activity. We provide seminars and workshops for Primary school, Secondary school, Colleges, Companies and Universities.
Seminars available:
Science
Gastronomy
History
Culture
Business
Economy
Art
Fashion
Latin America
North America
Europe
Africa
Asia
Middle East
Society
Language
Earth
Religion
Comunication