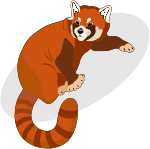 School Workshops UK
Since 2010
Enquiries:
+44 (0)2035605893
+44 (0)7851764628
International Workshops
Red Panda Workshops also run international workshops for schools, companies and
charities events.
We have a database with a vast list of artists all over of the world.
Whatever you are our artists will be There to provide the best or entertainment.
We are available for holidays workshops, schools, colleges, companies, universities, kids parties and
Team building activities.
To gain some ideas on the type of workshop you would like, here is a selection to whet your appetite!
Break Dancing
Capoeira Brazilian Martial Art
Samba
African Dance
Football freestyle
Tango
Street Dance
Flamenco
Cuban Percussion
Aerial silks
African Drumming
Fashion
Graffiti
Brazilian Percussion
Rapping
Human Beatbox
Free Running Parkour
Circus Arts
Music Production
Deejaying (DJ)
Roller Skating
BMX
Hip Hop Dance
Drama / Acting
Indian Arts
Arabic Dance
Brazil Seminar
Face painting and body painting
Arabic / Turkish Percussion
Magician
Zumba kids
Salsa & Merengue
Up-cycled Workshops for Young people & Creative Adults
Basketball Freestyle
Chinese entertainment
Crafts/Illustration
Steel Pan band percussion
Tap Dance
Carnival
Skating boarding
Dhol Percussion
Dj`s workshops
Painting
Hula Hoop
Seminars
Bollywood Dance
Musical Theatre
Stomp Body Percussion
Culinary
Artistic recycling
Juggling
Comedian
Primary School workshops, Secondary School Workshops, Nursery School workshops, Entertainment Workshops, Workshops in Schools, Kids Workshops,
Workshops for schools - www.redpandaworkshops.co.uk