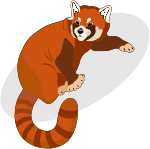 School Workshops UK




Since 2010



Enquiries:
+44 (0)2035605893
+44 (0)7851764628
Our services
We used Red Panda Workshops for a few years and we have always been impressed with their workshops and service.
Ashlyns School Hertfordshire
Miss Selma Manns
Business Policy
We require all artists to have an Enhanced CRB Disclosure before they undertake educational assignments
with Red Panda Workshops and to sign and agree to our child protection policy.
In some cases we have processed the Disclosure ourselves. Where an artist's Disclosure has been processed by another registered body, we have made every effort to check the Disclosure information.
However, these checks do not relieve clients of their child protection responsibilities and their duty of care
towards their participants. If you choose to use an artist from the Red Panda Workshops, it is your responsibility
as an employer to make adequate checks before we assign that artist to a project and to implement a proper child protection policy.
Artists working with children and young people should always be accompanied by a teacher. It is the teacher's responsibility to manage classroom behaviour whilst the artist is undertaking a workshop. As well as enhancing safety, this enables artists to focus on artistic tasks with the pupils and enables students to learn valuable skills.
FAQ
Workshops?
1- At school workshops a member of staff must stay with the pupils during the course of the workshop.

2 – For dance, acrobatics and martial arts the pupils should wear PE kit.

3 – For dance workshops the client has to provide a sound system, CD player or I-pod player.
4 - For drumming workshops the school is responsible for providing adequate parking for the artist, or should indicate where the artist should unload the drums and park the van prior to the day of the workshop, to avoid
the workshop being delayed.

5 – We have active Public Liability Insurance.

6 – Our instructors have a recent CRB /DBS check, First Aid Training, Risk Assessment training and a Child
Protection Policy.
We run many diverse workshops from Dance Workshops to Drama Workshops, Music Workshops, Visual Arts Workshops, African Arts Workshops, South American Arts Workshops, Asian Arts Workshops, Sports Workshops and Inset Training. We have all the styles available saving you time and effort in finding professional artists
Some of the most popular workshops include African Drumming, Chinese Ribbon & Fan Dance, Street & Hip Hop Dance, Musical theatre to Samba Percussion and much much more. Just visit the site and browse through the various tabs to find out more.
We can provide workshops for any occasion – for schools, university or a charity, but also for private birthday parties, or at a shopping centre. We are very flexible and can customise our workshops in any setting.
Please remember we cater for all ages and abilities including special needs and our. We also provide
workshops for Businesses or organisations looking for workshops for their staff.
Timetable?
Yes, as with all elements of our workshops we can tailor the time table to suite your needs. Sessions can be customised for your individual requirements, for example you may want a workshop for 2 hours, or one hour
every week for 8 weeks, or maybe you want to fit in 8 sessions a day – we give you the control to decide how
your workshop pans out.