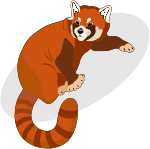 School Workshops UK
Since 2010
Enquiries:
+44 (0)2035605893
+44 (0)7851764628
ABOUT US
Welcome to Red Panda Agency LTD
School Workshops UK.
Red Panda Agency Workshops is operated by Elias Nascimento Managing Director as a Limited Company.
We were established 2010 in London when a group of freelance artists came together to create an unique agency, combining our extensive knowledge and contacts within the industry.
We are now a leading name in entertainment workshops, events, festivals, conferences, team building activities and parties throughout the UK and worldwide.
We pride ourselves on our reliability and professionalism. We endeavour to seek and supply only the best artists in the business. As artists ourselves, we know how important it is that your event should be a roaring success.
We aim to please and satisfy our customers in every way. Please do not hesitate to contact us to discuss your needs and ideas.
We provide fun, engaging workshops for primary schools, secondary schools, SEN schools, colleges, universities, nurseries and youth projects.
447851764628
Entertainment Workshops
Kids Parties
Youth Projects
Charity Projects
Team Building Activities
Events
School Workshops
Seminars