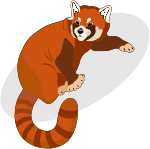 School Workshops UK




Since 2010



Enquiries:
+44 (0)2035605893
+44 (0)7851764628
Our services
We used Red Panda Workshops for a few years and we have always been impressed with their workshops and service.
Ashlyns School Hertfordshire
Miss Selma Manns
Parkour activity or sport of moving rapidly through an area, typically in an urban environment negotiating obstacles by running, jumping and climbing.
Our parkour session can be held outdoors (weather permitting) if it rains we can run the sessions indoors .
Our Parkour workshops are extremely safe as we just teach the children the basic movements and work each of them's abilities. We recommend a maximum of 32 children per session. We also ask the school to send pics of the school hall and outdoors before the workshops for us to plan the sessions.