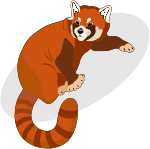 School Workshops UK




Since 2010



Enquiries:
+44 (0)2035605893
+44 (0)7851764628
Our services
We used Red Panda Workshops for a few years and we have always been impressed with their workshops and service.
Ashlyns School Hertfordshire
Miss Selma Manns
Hire Entertainment for Children's Parties
We are expert in provide children's entertainers for parties all over the UK
Whatever your birthday party needs Red Panda Agency will bring to you.
We can supply everything you need for your party from
entertaineirs
to
decorations, catering, food and much more.
We work regularly with schools and events with our experience we can organize the dream party for your children.
Available for your party:
Cakes - Popcorn - Dj - Balloon Workshops- Entertainers -
Workshops
- Dance Floor -Games - Buffet Ideas - Art -
Dance - Music - Theatre - Puppet - Sweets - Toys - Lego Lego - Hula Hoop -
Bubbles - Face Painters - Magician - Juggler - Clown - Cartoon Heroes - Workshops - Shows - Super Heroes - Graffiti parties - Events
447851764628
44 (0)2035605893
Balloon Entertainment Party
Red Panda Agency Entertainment can offer your child a fun packed party full of action, laughs and cool things to do.
Choose your theme from all superheroes, princess and pirates, Disney characters and if it's not on our list, we can still find it for you! Mascots also available for meeting and greeting and photos at guests arrival (45mins to 1h min)
​
Ages from 1 to 10, we have dancers and entertainers that can offer your child and their friends: groovy music, fancy dress, and host of performance based visual entertainment such as acrobats, freestyle footballers, and more!
Contact us today, and let Red Panda bring fun, professionalism and amusement to your event. All our event entertainers travel, so matter where you are, we can be there for you.
​
1 – 3 years
An entertaining, joy-filled 1 hour event for your little ones with funky nursery rhyme time, fun and interactive sensory games including parachute games and colourful props! Wear your dancing shoes because parents will be invited to join in!
​
3 – 5 years
1-2 hours' party time with funky music, traditional party games, singing and dancing for a guaranteed high energetic super fun birthday party!
​
6 + years
Dance parties: Pick from street dance, disco, pop, breakdance and of course Michael Jackson flash dance!
Sport parties: team games, ball games and sport challenges including all times children favourite classic games!
Aqua summer party: Put on your shorts and get your water pistols and water balloons! Get ready to be soaked, playing fun-filled water games.
Power Ranger party