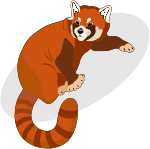 School Workshops UK




Since 2010



Enquiries:
+44 (0)2035605893
+44 (0)7851764628
Our services
We used Red Panda Workshops for a few years and we have always been impressed with their workshops and service.
Ashlyns School Hertfordshire
Miss Selma Manns
MUSIC PRODUCTION WORKSHOPS
Music production
Semi advanced workshop, including beatboxing, rapping and singing. Students will be invited to collaborate collectively to create a song/track using recording equipment provided. Throughout the session the group will participate in team building activities and leadership skills exercises as ice breakers. We provide keyboards, samplers, music production software, loop stations, microphones and synths to give young people the tools they need to create modern music.
Collectively as a group we aim to engage with students elevating their talents giving them the opportunity to explore their voices, write to their own music and learn more about music production over a weekly project or a taster session.
The sessions are aimed to be fun, interactive and focused on being creative.
Students can learn to write music from the very beginning through to advance in only a few sessions. Our taster session gives them a breakdown of what we offer and a showcase of the tools we can provide, along with performances from our leaders. We would record the students in real time and produce a track developing their skills and capturing their creativity in the session.