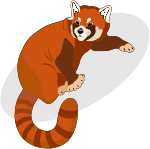 School Workshops UK




Since 2010



Enquiries:
+44 (0)2035605893
+44 (0)7851764628
Our services
We used Red Panda Workshops for a few years and we have always been impressed with their workshops and service.
Ashlyns School Hertfordshire
Miss Selma Manns
Extend School Workshops UK Courses & After School

Club
Our After School clubs are a great place to relax, unwind or take part in some fun activities. We understand
that children have been working hard at school that is why we have the best after school fun activities for your school.
Red Panda Workshops also provide courses for the schools:
4 weeks
6 weeks
8 weeks
10 weeks
Our top 10 after school activities and courses:
1- Capoeira Dance
2- Zumba
3- Street Dance
4- African Drumming
5- African Dance
6- Football Freestyle
7- Martial arts
8- Drama/Acting
9- Brazilian Percussion
10-Music Workshops
Primary School workshops, Secondary School Workshops, Nursery School workshops, Entertainment Workshops, Workshops in Schools, Kids Workshops, Workshops for schools - www.redpandaworkshops.co.uk