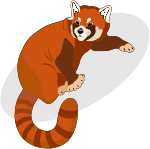 School Workshops UK




Since 2010



Enquiries:
+44 (0)2035605893
+44 (0)7851764628
Our services
We used Red Panda Workshops for a few years and we have always been impressed with their workshops and service.
Ashlyns School Hertfordshire
Miss Selma Manns
World Cup 2018 Workshops Theme Russian Dance Workshops
Black History Month 2017
​
Steel Pan - Beatboxing Hip Hop - African drumming and History
Workshops at Newhall school sutton coldfield - 3rd, 4th and 5th July
Carnival - Judo - Karate - Capoeira - Roller Skating - Samba dance - African dance - Salsa - Tango - Parkour
Amazing Skateboarding workshops at Manor House School Leatherhead - 29/06/2017
Thanks for Overdale Junior School Leicester for having us - 21/06/2017
​
Parkour - Hula Hoops - Basketball Freestyle - Carnival
School workshops
School workshop
Primary school workshops
Secondary school workshops
Nurseries schools workshops
Workshops in schools
Entertainment workshops
Workshops for schools
Creative workshops
Educational workshops
African drumming workshops for primary schools
History workshops
Music workshops
Arts workshops
Dance workshops
Circus workshops
​
We currently supply our workshops services to almost everywhere in the UK.
At the moment we are offering special prices for our most popular workshop packages listed below.
Brazil olympic themed workshops:
Samba dance – Capoeira dance – Percussion – Brazilian football freestylers
We are offering a special rate of £1700 for all 4 of the above artists for a full day workshop.
_________________________________________________
Arts themed workshops:
Graffiti – Crafts – Painting – Fashion
We are offering a special rate of £1400 for all 4 of the above artists for a full day workshop.
The materials have to be provided by the client.
_________________________________________________
Street culture workshops:
Street dance – Breakdance – Graffiti – Rapping – DJ
We are offering a special rate of £1650 for all 5 of the above artists for a full day workshop.
The materials have to be provided by the client.
____________________________________________________
Circus workshops:
Juggling – Magician – Acrobatics
We are offering a special rate of £1100 for all 3 of the above artists for a full day workshop.
_____________________________________________
Freestyle workshops
Football freestyle – Basketball freestyle – BMX – Skateboarding – Roller skating
We are offering a special rate of £2000 for all 5 of the above artists for a full day workshop.
________________________________________________________________
African culture workshops
African Drumming – African dance – African music
We are offering a special rate of £980 for all 3 of the above artists for a full day workshop.
________________________________________________________________
South American dance workshops
Zumba – Salsa – Cha Cha – Tango – Flamenco – Samba
We are offering a special rate of £1900 for all 6 of the above artists for a full day workshop.
_____________________________________________________________
Asian and Middle Eastern culture workshops
Turkish percussion – Arabic dance – Indian arts (dance & percussion) – Chinese entertainment
We are offering a special rate of £1480 for all 4 of the above artists for a full day workshop.
____________________________________________________
Percussion day workshops
African drumming – Cuban percussion – Brazilian drumming – Indian percussion – Turkish percussion
We are offering a special rate of £1700 for all 5 of the above artists for a full day workshop.
_____________________________________________________
Martial arts & acrobatics workshops
3RUN – X-treme kicks – Karate – Judo – Capoeira
We are offering a special rate of £1700 for all 5 of the above artists for a full day workshop
Capoeira, Percussion, Football Freestyle & Samba Workshop Photos
Available for Nurseries, Infant, primary and secondary schools