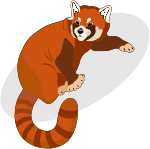 School Workshops UK




Since 2010



Enquiries:
+44 (0)2035605893
+44 (0)7851764628
Our services
We used Red Panda Workshops for a few years and we have always been impressed with their workshops and service.
Ashlyns School Hertfordshire
Miss Selma Manns
BOOK CARNIVAL DANCE WORKSHOPS
The carnival workshop combines
Brazilian samba, Latin dance and
Caribbean carnival dance.
The students will learn some
basic movements and rhythms whilst
enjoying the happy, carnival atmosphere.
The artistS gets everyone involved,
adjusting the level of the
workshop to suit the age and abilities
of each group.
The artist can also finish the workshop
with a fun carnival parade.
​
The workshops are designed to be
broken down into sessions,
with one class (or up to approx. 30 students)
participating per session.
The workshop can be run inside or outside,
as long as it's not raining.
Students and staff are encouraged
to wear bright colours, perhaps
don masks and necklaces too,
and enjoy the celebrations!