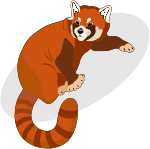 School Workshops UK




Since 2010



Enquiries:
+44 (0)2035605893
+44 (0)7851764628
Our services
We used Red Panda Workshops for a few years and we have always been impressed with their workshops and service.
Ashlyns School Hertfordshire
Miss Selma Manns
Red Panda Workshops Team
Capoeira Dance
Elias Quintanilha
He starts capoeira in Brazil Rio de Janeiro at very young age in 2004 he decided to move to UK to spread capoeira since he moved to UK he has been teaching capoeira all over the country.
​
is our capoeira dance he has been working doing workshops all over the country over a decade. Our capoeira dance is very popular in our bookings
​
Elias' capoeira session surpassed all expectations. He is highly skilled and clearly passionate about capoeira, this enthusiasm extending out to the children who thoroughly enjoyed the workshop. Our Year 5 children left the workshop raving about it! It was highly inclusive and the pace and structure made it straight-forward for all children to understand and join in with. Capoeira provided a brilliant mixture of martial art, music, dance and performance that appealed to each and every one of us. We would not hesitate to have him back for another session at the school.
Natalie Pinkus Hugh Myddelton Primary School
London
African drumming and Dance
​
Bashir has been working with Red Panda Workshops for over 6 years. He has been teaching African dance and drumming at schools
​
​