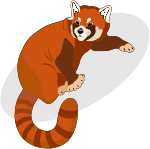 School Workshops UK




Since 2010



Enquiries:
+44 (0)2035605893
+44 (0)7851764628
Our services
We used Red Panda Workshops for a few years and we have always been impressed with their workshops and service.
Ashlyns School Hertfordshire
Miss Selma Manns
​
We offer a range of workshops for every key stage and ability. We have extensive experience of working with groups with special educational needs, primary school, secondary school, nursery, colleges and students union. workshops for schools and nurseries - kids entertainment workshops.
Turning Red Panda Agency for Schools
​
Is a communication tool for ensuring an important company message is broadcast to a receptive audience during a powerfully positive and unforgettable experience. Drumming a beat in a professionally facilitated drum circle with others who are all sharing the experience with a specific corporate message creates hard-wired physiological connections between the brain, body, and mind of the individual participants along with the drum circle group as a unified whole.
​
Team Building work is the heart and soul of a company, organization, family or relationship. Groups are comprised of individuals; and individual drive, skills and motivation are essential to the success of the group.
School workshops UK
Primary school workshops
corporate entertainment agency london, event entertainment london, entertainment agency uk, entertainment agencies uk directory
corporate entertainment london, corporate entertainment ideas london, entertainment agencies midlands, entertainment agencies north west
Call us:
447851764628
+44 (0)2035605893
© 2015 Copyright Red Panda Agency LTD